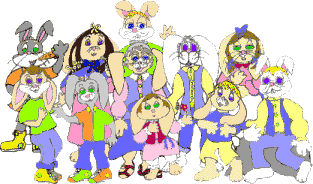 Poetry, Puppetry, Clowning, Magic, Storytelling,
Educational, Holiday, Puzzles, Activities

For Sale: Puppets For Sale!
Gift Baskets, Wishpet Stuffed Toys
Mary Meyer Stuffed Toys
All New Upgraded Gift Baskets featuring
Wishpets, Burton and Burton or Mary Meyer stuffed toys!

~ All Gift Baskets ~
Valentine's Day Gift Baskets

Valentine Baby Baskets
0 to 35 months

are tale telling bunnies who promote the fine art of story telling through poetry, puppetry, clowning, magic, holiday celebrations and educational puzzles and activities.
Now, The SunnieBunnieZZ have hopped on to the Web to share their bunnie educational, family Egg Site with cyberspace children of all ages, through the telling of their tales, puzzles, games, holiday fun and activities.
Meet Grammaw Hunnie and Grampaw Sunnie ,
who will take you to Sunrise Island, your first stop in
The Land of As Is.


Featured
Month of January!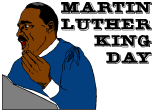 Martin Luther King Jr.
Martin Luther King Jr. Day Third Monday in January
---
To: January Special Events Calendar!
---
Coming Up in February!
February 14

Valentine's Day
---
Updated January 2015