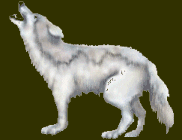 The Wolf is the copyrighted work of Kitty Roach
This section contains poems and essays written with a darker hue, drawn with crayons of another place in time, where light and comfort were hard to find and most days were filled with dread, anguish and emotional pain. Some are disquieting, and some may be deeply disturbing. I share them here in an attempt to reach out to those readers who have perhaps felt these same feelings, in the hope they may take comfort that someone else has been there, knows, understands, and has survived. Perhaps in that instant their aloneness is lifted and they can take heart that out there somewhere, someone is waiting to take their hand, wanting to understand and willing to show them the love and compassion, kindness and mercy they have always deserved. Worthiness and worthlessness are always our stars and yet, our crosses to bare and to share. I say all this to you now, wrapped in my fervent prayer that you will seek the balm for your wounds and the soothing comfort to be found for your soul by reaching out for the hands willing to take yours.



May God give you strength, May God give you serenity.

God was always a part of my world even when I did not want to take part in it. He was always in my thoughts and my prayers. Sometimes, I begged, sometimes, I bartered and sometimes, I just prayed He would take me away. Always, I believed in Him when I did not and could not believe in myself. My poetry was my therapy, through it I communed with Him and the midnight sky, it kept me human and it kept me sane. Troubled, confused and perplexed by the actions of those around me, I created other worlds to inhabit through my imagination. Fortunately and through once again, the grace of God, I always was able to discern what was real and what was just wishful thinking. I am not without blame, I am not without sin, I am not all bad and I am not all good, I am just human. I am just struggling like we all are to be, to survive, to get better and to go on.
I hope I have saved my soul. I really like to think it is so.

I am happy to report that I am now, in my Golden Days and that the past rarely casts its crippling shadow over me, or at least when it does sneak back to peek over my shoulder it does not cast its shadow as long nor as deep. The ebony is neither of soot, the un-washable, nor onyx, the unbreakable, and the days are merely moments, remnants and not the whole of the cloth which is my life. It is just those threads born and woven with a darker hue and of a darker time.

Just remember all you can do in this life is believe and make your best effort.
And please know that the Great Spirit which is God no matter what
name you give Him is there for you now and forever ... and that is a very long time indeed.
If you have the courage to keep reaching; if you have the courage to keep believing; you will find your way. He will show you the way. But, you must walk the pathway, you must face your fears, you must make the effort and fear not for God understands you and God always knows what is in your heart.

So, though I prefer to pretend these things never were and these feelings were never felt, these poems are testimonials to the reality which was mine, once upon a time . A not very nice, once upon a time, that still echoes through the now and these golden days of my life just every now and yet, again. Yes, there is incredible light possible once one climbs out of the depths of despair and away from that black hole that will swallow you in whole or in part if you do not struggle to move away from it. The dank and rank Abyss which others far more eloquent than I have written about and have known and overcome.


I speak of you

GhostWolf.

Your eloquence, your soul, is spoken, written and rendered in the very air you breathe and the humanity you spread like a wondrous cloak along the shoulders of all of us survivors who bring our stories and our words to your waiting heart and healing, soothing soul.
Yes, there is great wisdom in you born of even greater pain and yet, may I say even greater triumph of your soul to reach always for the stars.
Thank you My Great Spirit in the Sky.



GhostWolf

it was your sharing, your courage and your triumph which brought me to this place and made it possible for me to do this, that which I never knew needed to be done.



David

,

the beauty of your soul is wondrous to behold. We share a depth of understanding and knowledge of one another which makes you known to me as yet, another piece of me flying through the universe yet, uniquely your own but the bond we share and the joy and comfort we draw from one another is as remarkable as it is deep!
Thank you for your friendship and your incredible music which soars within my soul and brings my heart such sheer, unadulterated joy!



Katie,

we began this friendship under incredible circumstances when I, a stranger, reached out to you for help for another in great need. I was desperate and in agony over what to do. Your compassion and kindness were immediate as was your enlightenment of the truths necessary for me to see, to finally see! You held that lantern, which is naturally your very soul, high and revealed in the shadows those things I could not have perceived, otherwise. I was blind for a long time, perhaps not wanting to see, before you came, but once these truths were revealed there was no going back and no denying them.
The jack-in-the- box could not be put back in his cage.
Since then we have grown ever closer finding in each other pieces of ourselves and there is so much joy, understanding, strength and comfort in the soul we now call one, my soul sister! Thank you always for the gift of your spirit which still guides me with its light and wraps me in peace, tugging me along to a new tomorrow always grateful for the today we share.
I can never find the words to say all that I feel about this but, will spend my life trying to . . .



And Thank you my dearest friend

Carol

.
It was your hand which reached out through the darkness and showed me the way! Your kindness, your humanity and your wisdom has given me the courage to do and to be. You were the first to believe in and value me. You breathed the Magic of living back into my soul and because of your friendship and trust I was able to build a life from the ashes I once saw as my throw-a-way life.
I was made whole again by finding you on the other side of a most frightening door.

I thank God for You for all of you, His greatest blessings in my LIFE!
And Lord, I thank you for these Thy blessings and this most sacred time of peace and joy.
I want for nothing now.
These are my

Kindred Spirits

,


may everyone be as blessed as I am this day!



Lady LaMythica

You know who I am!

June 20, 1999

All rights reserved world wide 1999-2017 ©Linda A. Copp, LadyLaMythica.com







Click below to turn music Off and On

The Music you are listening to is Patrick Wolf's "Tragic Play"
Note: The audio tag is not supported in Internet Explorer 8 and earlier versions.