Chains that caught me.
Chains that cut me.
Chains that broke me.

And for what?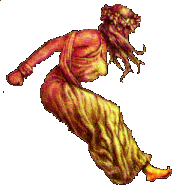 They bend my marrow,
mar my soul,
mold my minds eye,
take their toll.
They bang and clang
and bring me down
bond me Limply
to your crown.
1970
By Lady LaMythica©

---



1999-2015 LadyLaMythica.com
All Text and Text graphics By Linda A. Copp © 1997-2015
LadyMythica All Rights Reserved, World Wide.
Chained Lady Courtesy of clipartcastle.com