I'm a pebble in a snowstorm
I'm a leaf without a home.
I'm a shadow on a shaded walk,
An orphan here alone.
My wings are bent and breaking
My heart in heavy lead.
Impossible Dreams have come to stay
And echo through my head.
I've given up my empty room
Reached out to strangers who
Have shackled up my onliness
And given it to you.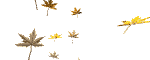 And the pebble in the snowstorm,
The leaf without a home,
The shadow on the shaded walk,
Is still without a Home.
The strangers in their shining smiles
Will never care for me
The Impossible Dreams of Castles High
Are too high to come to be.
My wings are bowed and aching
My heart is heavy, lost
Like an orphan in a maze alone
Marbles blown and tossed.
My only heart, my only Love
Come soon and rescue me
Before the aching in my heart
Meets my dark uncertainty.
February 14, 1972
By Linda A. Copp
Lady laMythica



Linda A. Copp ©1998-2015
1999- 2014©lamythica.com
Graphics Web Clip Empire by Xoom and Masterclips Collection by Imsi
and castleclipart.
All Rights Reserved, World Wide
1999, 2000© ladylamythica.com
All Text and Text graphics By Linda A. Copp © 1997- 2015
Lady LaMythica All Rights Reserved, World Wide

Graphics Web Clip Empire by Xoom,
Masterclips Collection by Imsi, 600,000 Collection by Nova
And Clipart Castle .com