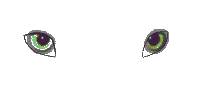 It often expresses my fear, anguish, anger and torment in graphic and frightening terms. However, this journal and these compositions provided the only release I had for a most conflicted soul struggling sometimes tenuously to hold on to its very life. Unable to verbalize these feelings to anyone and being utterly alone, other than my belief in God and his deliverance , they stand as a testimonial to where I began in order that I may understand and see where I now, Am.
At Peace.
I think...
All rights reserved world wide 1999-2017 ©Linda A. Copp, LadyLaMythica.com







Click below to turn music Off and On

The Music you are listening to is Patrick Wolf's "Tragic Play"
Note: The audio tag is not supported in Internet Explorer 8 and earlier versions.