Easter Baskets
BABY SAFE EASTER BASKETS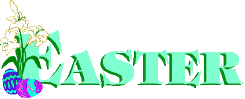 Click on pictures to see close ups of baskets and to Order!
---
All our Easter baskets come with the finest in stuffed toys crafted for safety and cuddly softness by
world famous Mary Meyer or Wishpets!

Baby Safe Easter Baskets for children under 3 years!

If you would like a basket tailor made for you please email us!
Our BABY SAFE Easter Baskets No Puppets

$23.99 to $44.99

Our "Easter Mary Meyer Puffy White Bunny Basket" Comes with Mary Meyer Puff White Bunny, TAGGIES Rattle, and a baby puzzle!

$39.99


Basket with

Rattle and Bunny Only

$24.99!

Our "Easter Mary Meyer Puffy Pink Bunny Basket" Comes with Mary Meyer fluffy Pink Bunny, TAGGIES Rattle, and a baby puzzle!

$39.99


Basket with

Rattle and Bunny Only

$24.99!

Our "Easter Mary Meyer Puffy Tan Bunny Basket" Comes with Mary Meyer Puff White Bunny, TAGGIES Rattle, and a baby puzzle!

$39.99


Basket with

Rattle and Bunny Only

$24.99!

Our "Easter Mary Meyer Puffy Brown Bunny Basket" Comes with Mary Meyer fluffy Brown Bunny, TAGGIES Rattle, and a baby puzzle!

$39.99


Basket with

Rattle and Bunny Only

$24.99!

Our "Easter Mary Meyer Blaine Bunny Basket" Comes with Mary Meyer gray Blaine Bunny, TAGGIES Rattle, and baby puzzles!

$37.99


Basket with

Rattle and Blaine Only

$23.99!

Our "Easter Mary Meyer Purple Bow Tie Bunny Basket" Comes with Mary Meyer purple bunny, TAGGIES Rattle, and baby puzzles! $42.99Basket with Rattle and Bunny Only $28.99!

Our "Easter Mary Meyer Pink Bow Tie Bunny Basket" Comes with Mary Meyer pink bunny, TAGGIES Rattle, and baby puzzles! $42.99Basket with Rattle and Bunny Only $28.99!

"Easter Mary Meyer BABY lamb Basket"
Comes with Mary Meyer Sweet Laddie Lamb, Taggies baby rattle and baby puzzle wrapped up up in a pastel basket for Easter!

$38.99


Basket with Lamb and Rattle Only

$23.99

"Easter Mary Meyer BABY Duck Basket"


C

omes with Mary Meyer Sweet Rascals Duck, Taggies baby rattle and baby puzzle wrapped in Easter bag with bow!

$38.99

Basket with Duck and Rattle Only

$23.99

"Easter BABY Frog Basket" Comes with Mary Meyer Sweet Rascals Frog, Mary Meyer Soft Frog book, Taggies baby rattle and baby puzzle, wrapped up in a pastel basket for Easter!

$38.99


Basket with Frog and Rattle Only

$23.99

Other Easter Pages

Other Easter Links
Easter Puppets, Books, Films, Music and Links,
Christian Books, CD's and Christian & Gospel CD's
---
To Holiday Home Page
---
---
---

Fly Home

Eggsite

Activities

Puzzles

Links
---
Except where otherwise © owner indicated on Copyrightpage. All copy and graphics in this site are © including but not limited to 1996-2017 SunnieBunnieZZ
All Rights Reserved, World Wide Comments, observations and suggestions Contact