Big Mouth Pirate & Parrot
Galt Pirate Ship Puzzle Deluxe Basket
---
This Pirate Basket comes with 14 inch big mouth Pirate Puppet,
Parrot Puppet, cuddly stuffed parrot, spy glass, Treasure Island Coloring Book, crayons, flag, pirate hat, sword, pistol, paddleball and inflatable pirate ball!


Pirate Galt Ship Shaped Puzzle Comes with Items above!
Ages 6 and UP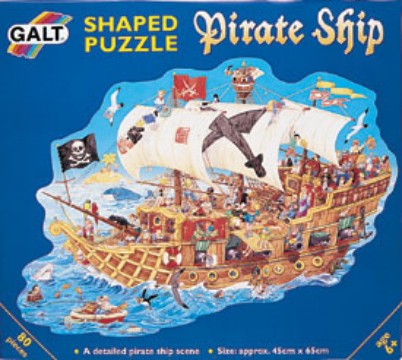 Hat is child size but if basket is for grown ups
or kids 9 and up email us using button below
and we will include a bigger size hat!


---
Click the add to cart button below to buy!
---
PIRATESTYPARGALTPIRSHIPPUZBK Big Mouth Pirate Parrot
Galt Pirate Ship Deluxe Puzzle Basket

$59.99
---
Click on Links Below for More Pirate Items!
Pirate Puzzles Only Sold Individually
Pirate Baskets without puzzles!

Gift Baskets
---
We accept Credit Cards and check payments
using the secure encrypted services of PayPal!

You Do Not Need a Paypal Account to use their secure services
---
Special Arrangements
Puppet prices and shipping listed apply for continental US only!
For Canada, Alaska and Hawaii
orders are arranged through email
Click this button

to order!
As special shipping is required!
---
Schools, Museums, Libraries and others,
who do not wish to pay through Paypal
Email us at



sunniebunniezz@aol.com
to discuss other arrangements!
---
---
Back to Toy Box Hand Puppet Gallery





Back to

Puppets To Buy


---
Puppetry: Books, Films, Music, and Links
Back to: Puppets For Sale!
---

Fly Home

Backstage

Meet Me

Egg Site

Activities

Puzzles
---
Except where otherwise © owner indicated on Copyright page All copy and graphics in this site are © including but not limited to 1996-2007 SunnieBunnieZZ All Rights Reserved, World Wide Comments, observations and suggestions Contact