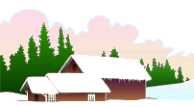 March Thirteenth
By Linda A. Copp
Snow covered hills
hush the mountains
and all is still.
The white robed trees bow in the wind
as soft lit skies pass overhead.
And I am warm within
knowing that my home is guarded.
A guardian divine stands watch,
dropping the lace softly
And keeping my home, my family, safe
in His sweet hands.
How I wish I could stay here today,
in the presence of His love.
For some reason He seems closer here,
as if I could touch Him.
I wish I could. I wish I could.
By Linda A. Copp
©March 13, 1970
---