---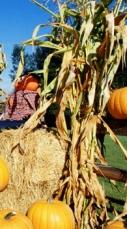 Cornstalks
Cornstalks and long walks
Autumn's ablaze
Every day's a picture postcard
in so many ways.


The leaves in the trees,
adrift, falling down
bits still of green
many more of them brown.

Aurum and orange,
crimson and bronze,
Faeries have painted the leaves
with their wands.


Kaleidoscopes swirling, unfurling,
spinning colors in waves,
like windswept rainbows
in sunlight, Amaze!


Apples and ciders,
cobwebs and their spiders,
pumpkins and brisk winds,
scarecrows and afghans,


Such are the delights
of these crisp Autumn Days,
We treasure and commemorate
in so, many ways.
Wearing Sweaters 'round Bonfires,
sharing with family and friends.
We reap as we sow, again and again,
harvest to harvest, Autumn to Autumn!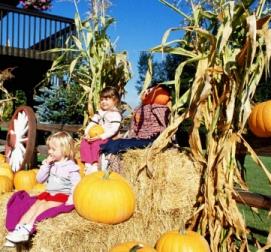 These are the picture postcards
of Autumn's sweet days
kept alive in our memories
long after she fades!
©October 26, 2001
---