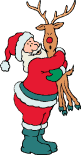 Jingle, Jingle, Jingle
if you listen you can hear
the jing-a-ling of sleigh bells
singing, ringing through the air.


Jingle, Jingle, Jingle
it's that Christmas Time of year.
When Santa and his reindeer ring
those bells we love to hear.


The Yuletide is upon us
as the Day of Days draws near.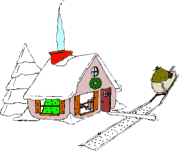 Jingle, Jangle, Tinkling bells
ringing, singing, wishing well


for everyone on earth they tell
"of Christmas joys, Noel, Noel!"
November 30, 2000
By Linda A. Copp
---